Overview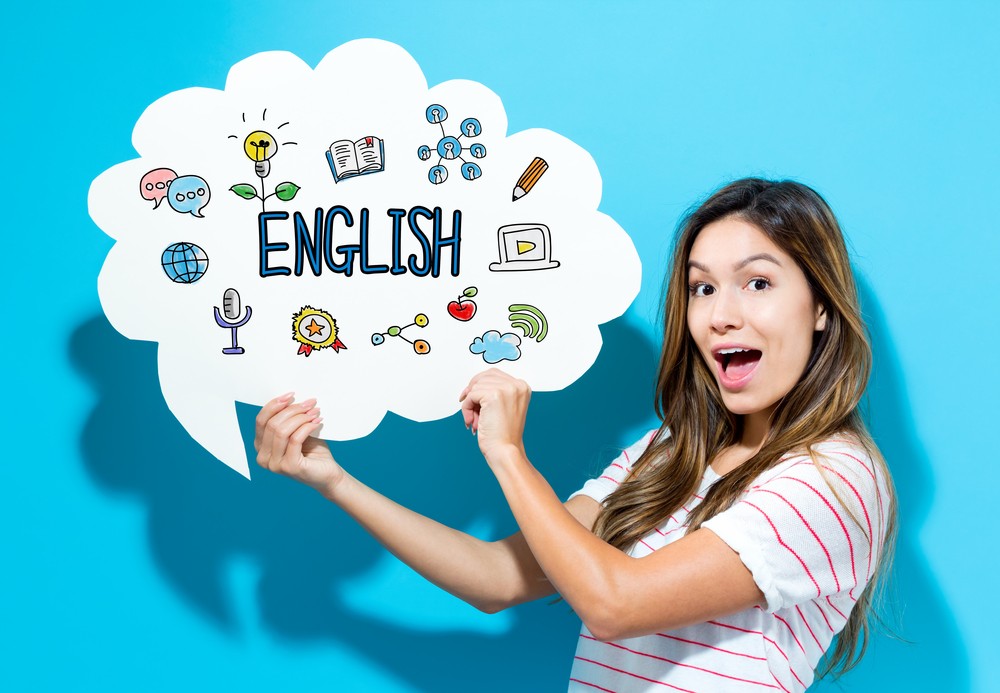 The aim of the General English Program is to equip the students with the skills and knowledge required to perform competently in their further studies and to develop their confidence in communicating in English in an English–speaking country. Students focus on developing their reading, writing, speaking and listening skills for personal, social, work and study purposes.

General English (GE) prepares the student to join the English for Academic Purposes (EAP) programs or can be taken as a way of improving their language skills for use in everyday situations. The broad aim of General English is to improve the students 'overall English language skills in an Australian context.
The General English courses is designed to develop autonomous learning through student-centred activities with a focus on task-based learning and communication skills. Homework, weekly tests, teacher feedback and friendly classes, help students to improve English quickly. Students also participate in excursions that help them integrate into the local culture, understand accents and engage with residents and businesses. The courses integrate the modes of language – that is, listening, speaking, reading and writing to improve students' understanding of the forms, features, and functions of language. Students will enhance their skills in analysing, responding to and composing a range of texts characteristic of those they will encounter in their social language interaction in Australia.
The Program is structured in a planned and sequential manner that builds on English levels of individuals throughout each of the program levels.
JTI General English Program has three program levels:
Pre-Intermediate
Intermediate
Upper Intermediate
Each of the program levels has been designed as a stand-alone program with clear entry and exit points, with a duration of 10 weeks. Students will be assessed upon application to determine their existing English language proficiency. This will determine which program level they will be enrolled in. Upon successful completion of the program level they are enrolled in, the student may exit at that point or continue their General English studies by enrolling in the next program level.

While it is recommended that students commence at the beginning of a 10-week cycle, students may enrol in the course weekly and will be placed in the most appropriate level of the course, taking into consideration the student's level of English and the point in the 10-week cycle. There is a process in place for students to request to move to a higher-level class if they consider that they have been misplaced.
Students must demonstrate that they possess the appropriate level of English to enter each of the 3 course levels offered. Students must sit a JTI placement English Test. Based on the test results, students will be offered a place at Pre Intermediate, Intermediate or Upper Intermediate
Academic Requirements
To gain entry to this course, students should have successfully completed year 12 or secondary studies in Applicants home country.
Course Duration
Each course level last for 10 weeks face to face delivery. All JTI students use a blended mode of learning which includes:
Classroom (face-to-face) - Students should attend 20 hours classes per week, complete homework and self-study activities totalling at least 15 hours per week in addition to the scheduled 20 hours per week.
The requirements for this course are:
The course is designed for adults, applicants must be aged 18 or over and must have enough education to be able to read and write English at least at the level of simple words and phrases.
Offshore
Evidence of Year 12 (secondary schooling)
Current passport
placement English test
All previous academic qualifications
CV (if applicable)
Statement of Purpose (if applicable)
Financial Declaration (if applicable)
Bank Statement, Payslips (if applicable)
Sponsor Documents (if applicable)
Onshore
Evidence of Year 12 (secondary schooling)
Current passport
English Placement Test
All academic qualifications
CV (if applicable)
A statement of Australian visa grant
Confirmation of Enrolment/s from another provider
Students must be over 18 years of age at the commencement of course.

Students must secure an appropriate visa that allows them to study in an Australian Registered Training organisation prior to course commencement. While most students would hold a student visa the course is equally available to holders of tourist or working holiday visas, with course duration in accordance with conditions of those visas.
The course is delivered through face to face training and self-study. The following techniques are employed during face to face delivery depending on the subject matter:
trainer demonstrations
discussions
speaking, listening
comprehension
reading and writing exercises
individual task
case studies
research
role plays
practical demonstrations and
group work
Tuition Fees: $230 per week
Enrolment Fee: $100 per week
Training and assessment will take place at Level 4, 259 Collins Street, Melbourne, VIC 3000
Assessment is ongoing, based on student participation and language proficiency in all four skill areas. Continuous assessment examines achievement in a range of language tasks across the four skill, these include oral presentations, group and research projects as well as practical tasks. Specific assessments will be based on reading, writing, listening and speaking being the macro skills of language.
Successful completion of the General English course at Upper-Intermediate level enables entry into the IELTS Preparation course or the English for Academic Purposes (EAP) Upper-Intermediate course.
If you are an International student wishing to apply for entry into JTI at a Certificate, Diploma or Degree level, you will need to successfully complete either the General English or the Academic Purpose programs or produce IETS OR equivalent English results. The level you complete will then be assessed as meeting the English language requirements for vocational or degree study.
APPLY NOW
ENQUIRE