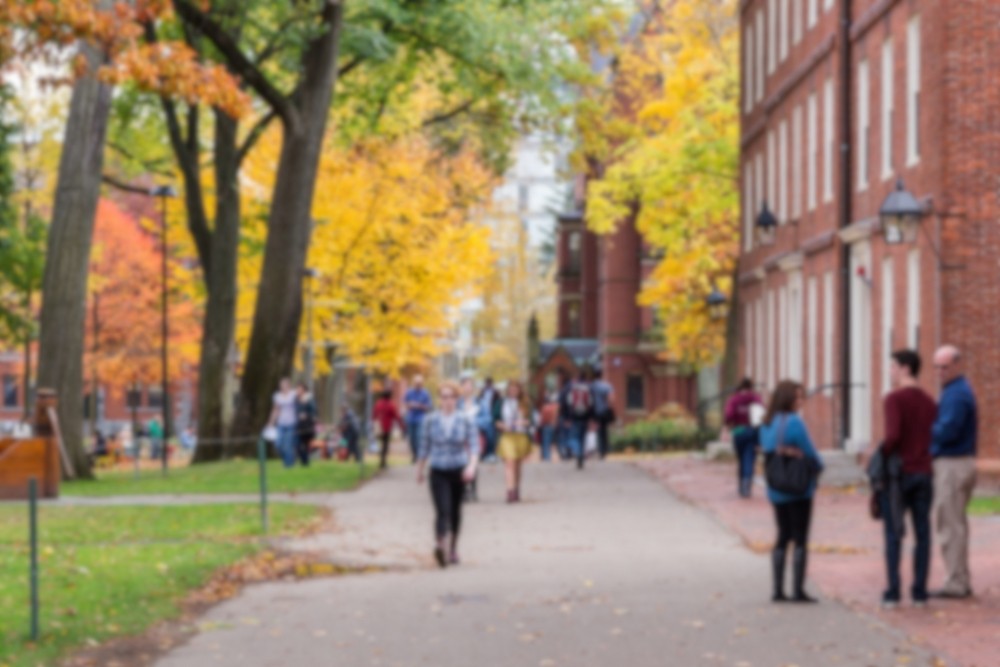 CEO's Message
Dear Student, we are pleased to have you among us. During your transition to life in our institution and in Australia, we look forward to working with you. All of us here are delighted that you have chosen to study with us. We wish you all the success in fulfilling your academic goals and as you learn more about yourself and the world around you. At this point, you must be very eager and curious about the new experiences that await you at JTI. If you need assistance in settling into JTI and Australia, we are all here to help. Please ask as many questions as possible, and do not hesitate to contact any member of the JTI staff if you need assistance. JTI's motto is "lifting you to the next level," and in order for us to accomplish this, we must be aware of any struggles or challenges that you might be experiencing. I am wishing you all the very best for the rest of the year on behalf of JTI, our CEO, and all our employees. Looking forward to getting to know you better over the course of the year. Wishing you all the best! Thanks, sincerely,
Lovleen Chawla
Chief Executive Officer and Principal Executive Officer.
contact@jti.edu.au
Melbourne is the capital of the state of Victoria and Australia's second largest city with a population of 4.8 million people. The Economist Intelligence Unit (EIU) has ranked Melbourne as the World's most liveable city. Melbourne takes top spot for seventh year receiving a perfect score for healthcare, education and infrastructure. International students too have often voted Melbourne as one of the world's best study destinations and we're sure you're going to LOVE living in our vibrant city! Melbourne is perhaps Australia's most multicultural and ethnically diverse city. People from over 140 countries call Melbourne 'home' and Melburnians are welcoming and accepting of different cultures and customs. JTI's Dandenong campus is located in one of Melbourne's most culturally diverse regions so students are sure to find a little bit of 'home' in the surrounding area. Melbourne's melting pot of cultures is reflected in its thousands of restaurants, cafés and bars. It has a strong café culture and is recognized as the food and wine capital of Australia. The city celebrates its love of good food and wine with several festivals throughout the year dedicated to enjoying the good life! Notable for its distinctive blend of Victorian (19th century) and contemporary architecture, beautiful beaches, parks and gardens, you'll enjoy clean, fresh air and open spaces – all in a friendly and safe environment. Melbourne's central city area is famous for its laneways which feature 'hidden gems' in the way of food outlets and shopping. It is a city where a sense of adventure and curiosity will always be rewarded.


Australia is often said to be "sport mad" and nowhere more so than in Melbourne. The city is home to some of Australia's most significant cultural and sporting institutions. From soccer to cricket and golf to rugby and tennis events – the world's sporting stage is at our doorstep. The Melbourne Cricket Ground (MCG) is the 'spiritual' home of Aussie Rules (AFL) football. Culturally, there is always a wide variety of Broadway musicals, concerts, plays, live music, comedy and theatre. Live bands frequently do 'gigs' at local pubs, so there's never a dull night with the city's live entertainment offerings.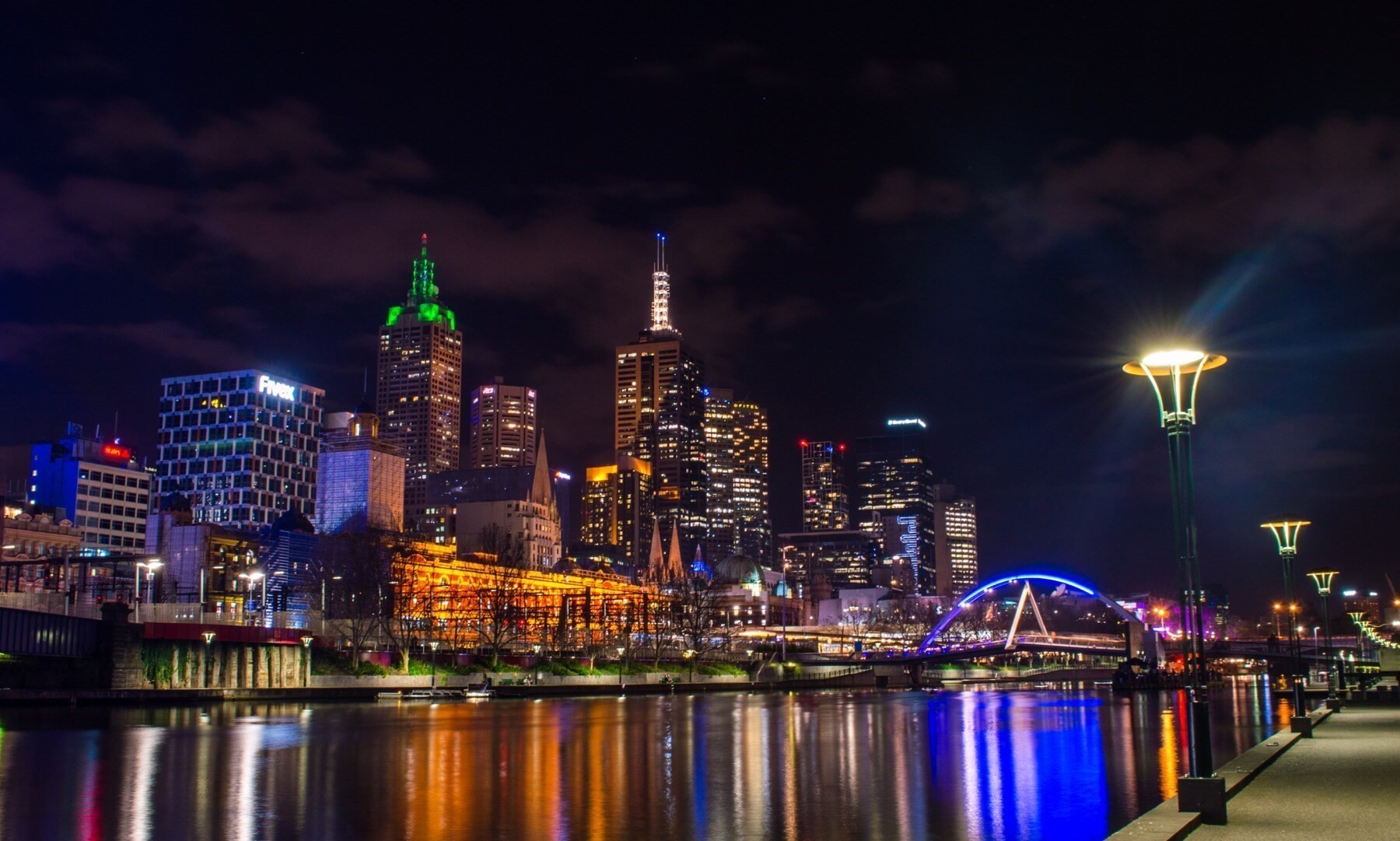 Melbourne's trains, trams and buses are an easy way to see all of the city's best attractions, access sporting venues, tourist and shopping precincts and, of course, get to and from class. All public transported services are accessible by a single prepaid 'smart' card called myki. Train, bus and tram services run from early morning to very late at night – making it easy to get there and back on time! Melbourne has the largest tram network in the world. Its trams are recognised as iconic cultural assets and are a unique transport experience for any visitor to the city.
Melbourne's (Tullamarine) international airport is located approximately 20 km from the city centre. A Skybus service operates between the airport and downtown Melbourne with departures in each direction every 10 - 15 minutes.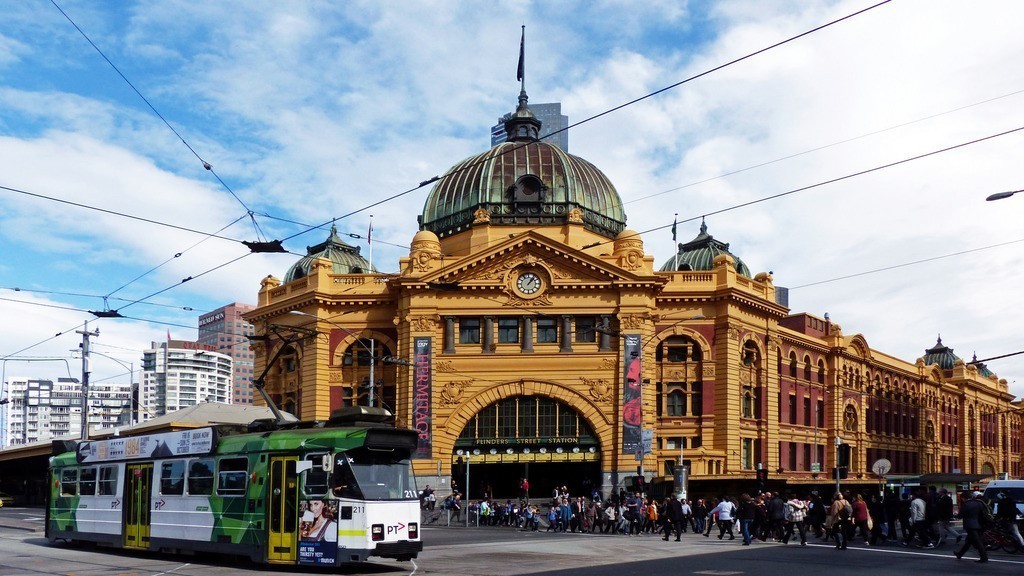 Fares are only $19 one way – a third of the cost of a taxi. The Skybus city terminus is located at Southern Cross Station where there are train connections across Melbourne's extensive metro network.
The cost of living in Melbourne can vary according to the type of accommodation you choose and the lifestyle you lead. Although the cost of groceries, utilities, dining out and entertainment is similar across Melbourne, the cost of accommodation in and around the city centre is more than in the outer suburbs. On the other hand, travel costs may increase the further you live from the centre of the city. The Department of Home Affairs (DHA) advises that applicants for student visas require AUD$18,610 per year for living expenses. You can get more information if you visit the DHA website. These are some expenses that you will most likely have: rental bond, weekly/fortnightly rental, furniture, electricity and gas start-up and ongoing usage, internet installation and ongoing usage, telephone connection and ongoing usage, food/groceries, transportation, and other incidentals. It is advisable to have a computer or a laptop for your studies. For more information you visit here. Once you have established yourself in accommodation, you will need to budget for ongoing costs. These are approximate weekly costs. Rental Accommodation (per week) $150 - $400+ Groceries (per week) $70 - $100+ Utilities (power, gas,) (per month) $50 - $80 Cinema ticket $14 - $19 Myki card (public transport) (per week) $30 - $43 Telephone and Internet (per month) $50+ Restaurant meal $20+ Fast food meal $8 - $12 Clothes entertainment $50+
Melbourne enjoys a relatively mild climate and distinct seasonal changes – although, as is sometimes said, you may get all four seasons in one day! Students coming from tropical countries may find the winters cool (but it's never cold enough to snow) and northern hemisphere students will find the summers pleasantly warm to hot, although extreme temperatures are rare. Melbourne's summer heat is quite dry with far less humidity than in other parts of Australia.
| Month | Season | Average Minimum °C | Average Maximum °C |
| --- | --- | --- | --- |
| Dec-Feb | Summer | 22 | 28 |
| Mar-May | Autumn | 12 | 20 |
| Jun-Aug | Winter | 7 | 17 |
| Sep-Oct | Spring | 15 | 23 |
Of course, the seasons are the reverse to those in the northern hemisphere with the summer vacation period (December and January) coinciding with the Christmas festive season. Classes cease around the beginning of December and resume in late January or early February.
Jump onto these websites and explore Melbourne closely. They will give you all the information that you need to know about the current events and shows happening in Melbourne. These include free events, Community events, cultural festivals, music, Art and culture, Markets and shopping, Theatre and shows, Talks and workshops, Sport and outdoor, Visitor info, Food and drink, Fashion and accessories.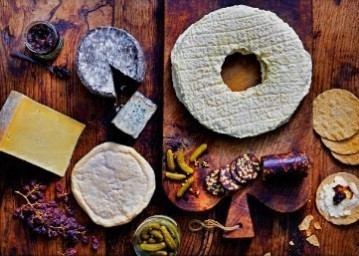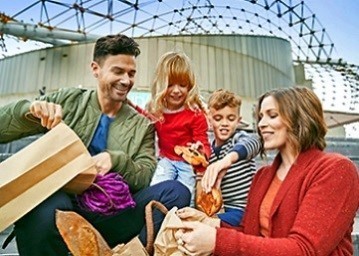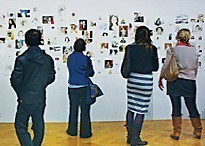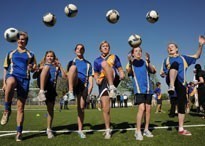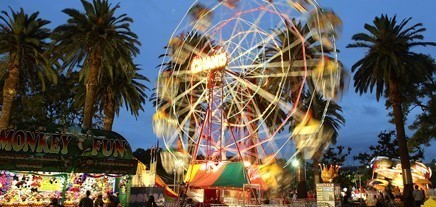 www.whatson.melbourne.vic.gov.au
www.studymelbourne.vic.gov.au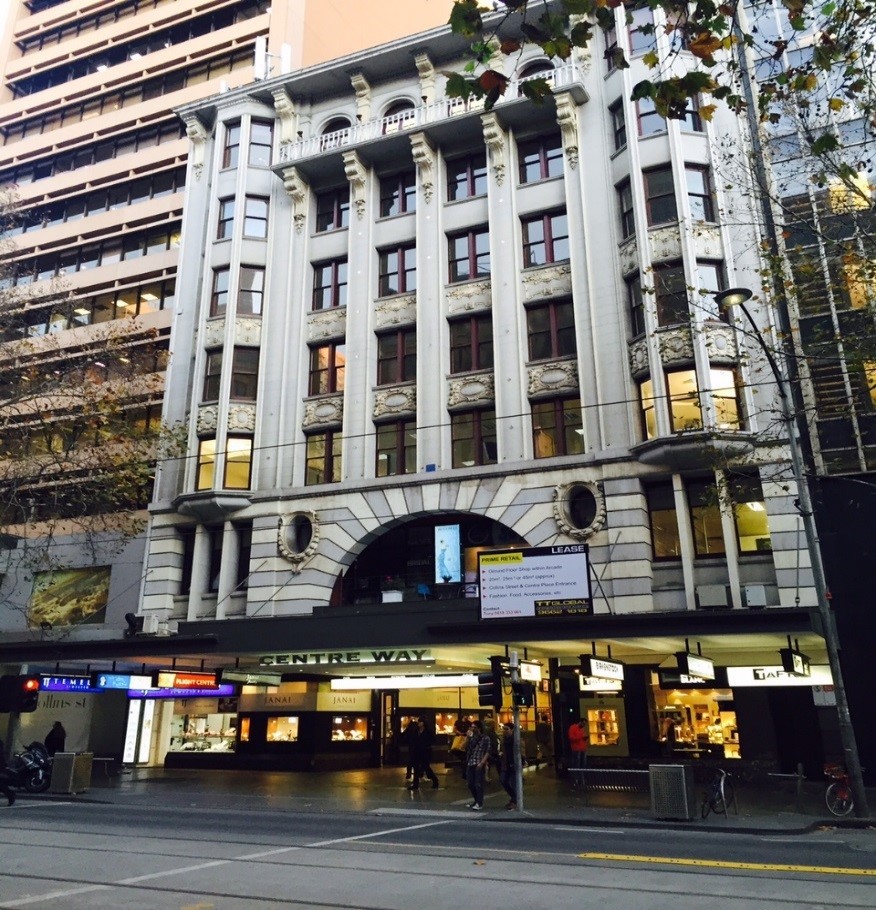 Melbourne City Campus: Our newly opened campus is located in a prime location of hustle and bustle of Melbourne CBD. The campus is conveniently positioned near the historical landmarks like Flinders Street Station and the State Library of Victoria. The vibrant campus has spacious class rooms with high tech facilitates like classroom projectors, High-speed internet, resource centre equipped with the computers and the books, an access to online resources.
Address: Level 4, 259 Collins Street Melbourne VIC 3000 Australia VIC 3000
Phone: (03) 9055 5007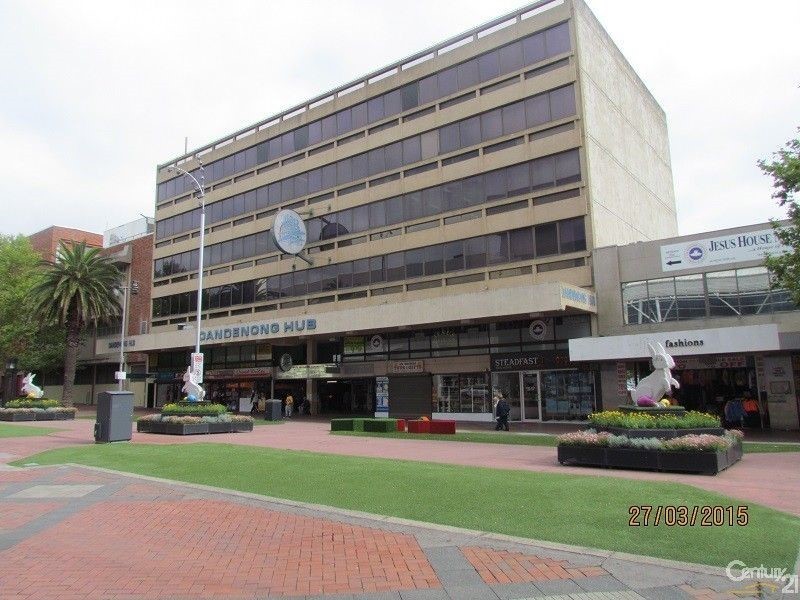 Dandenong Campus: Dandenong campus is located in the south eastern region of Melbourne. Dandenong is a very culturally diverse area and this is reflected in JTI's student cohort. As an international student, you are very likely to find yourself sitting next to a 'local' student from your own ethnic or cultural background. This is sure to help your assimilation into both your classes and life in Melbourne. The Dandenong Campus is located directly opposite the large Dandenong Plaza shopping mall. Student amenities include several modern classrooms equipped with audio-visual equipment and whiteboards, professional practice training 'labs', a resource library and free Internet to access online learning materials and do research. The campus also has a kitchen with complimentary tea and coffee making facilities. There is also a library and computers for internet research and to access online learning materials and other student documents. Address: Level 5 Plaza Business Centre, 26 McCrae Street, Dandenong VIC 3175
Phone: (03) 9212 3535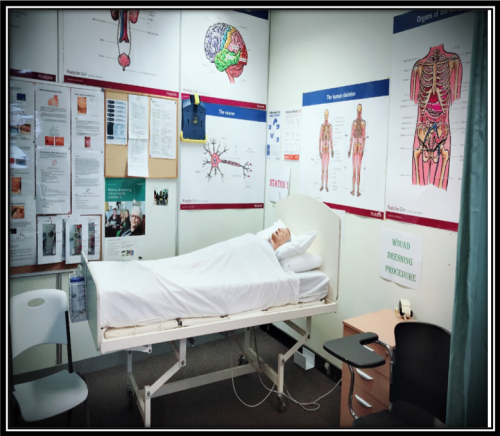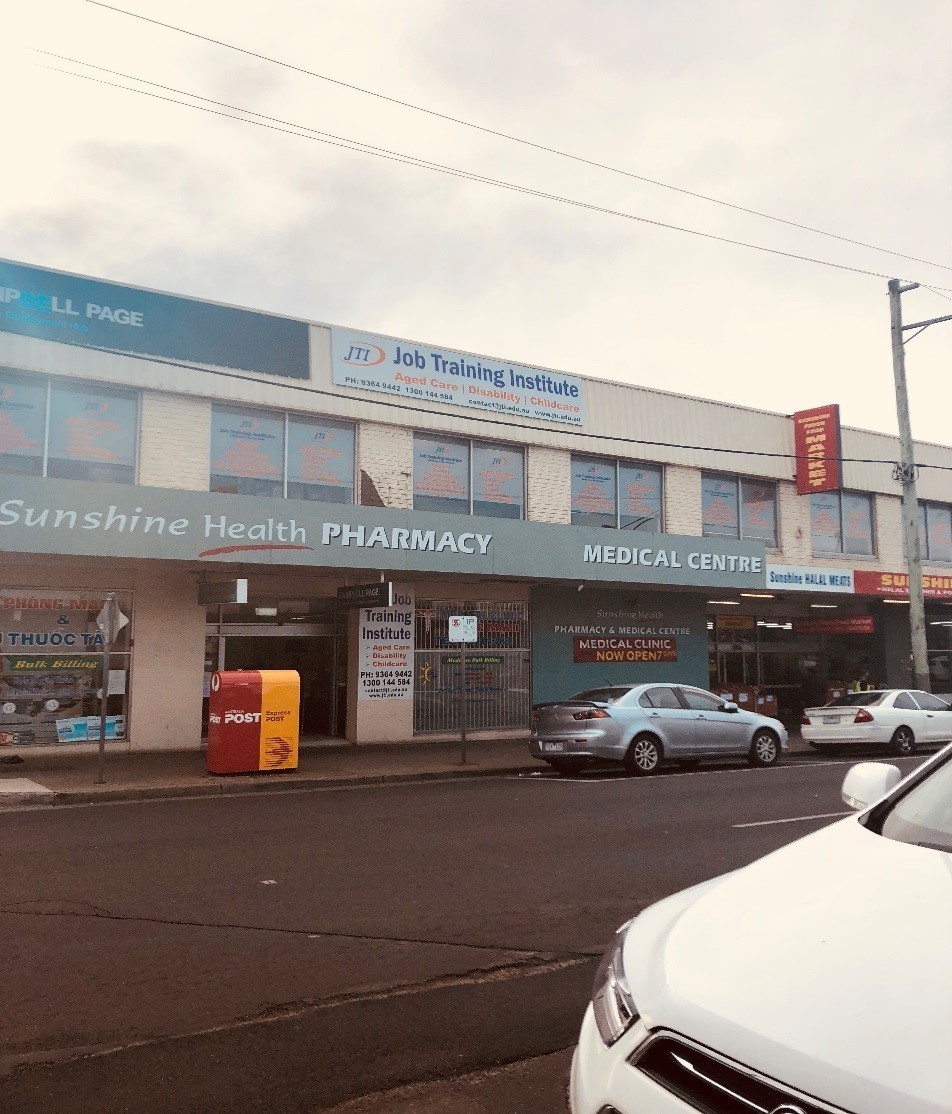 Sunshine Campus: Sunshine campus is located in Sunshine is a suburb of Melbourne, lying 11 to 13 km west of the Melbourne CBD. Conveniently located near the Sunshine train station , the Sunshine campus is a preferred location for the students residing in western suburbs. The institute is centrally located between the Melbourne CBD and Melbourne Airport. There is plenty of metered parking available on site. Address:Suite 4, level 1, 25-29 Devonshire Rd, Sunshine VIC 3029
Phone: 03) 9055 5004
Need a laptop?? JTI allows students to borrow a laptop while at campus to help with study. For more information or to arrange the use of one of our laptops, contact JTI Student Support team located at each campus. Email us at: its@jti.edu.au or studentsupport@jti.edu.au
JTI conducts language and culturally appropriate orientation program specially designed for our students which includes information regarding thesSupport services available that may assist in the transition into life and study in Australia. It is mandatory for all the students to attend the orientation day at the beginning of their studies with the Job Training Institute. Students receive the orientation kit, which includes all relevant information including Melbourne train network, a Student key contact card, OHSC brochure, details about Fair Work Australia and a JTI Student Handbook . Students are also assisted in their application for a USI (Unique student Identifier) as a part of their orientation program. A tour of the JTI campus is organised to help students locate classrooms, student areas, student administration area, and any other relevant areas such as toilets, library, computer room, fire exits, emergency exits, evacuation points and restricted areas. An optional city tour is conducted for the students where they are shown important places such as train stations, banks, the post office, supermarkets, council library and eateries conveniently situated close to JTI campus. The Student key contact card is made available to JTI students and includes the numbers of JTI key contactable people and emergency services. JTI student support staff assist international students in setting up bank accounts, applying for their tax file numbers (TFN), Unique Student Identifiers (USI) and myki cards. JTI offers student's payment plans/direct debits with easy installments to help them pay their fees in a timely manner to avoid unneccesary financial strain. JTI also assists students with medical emergencies. Our staff will accompany students to the hospital or doctors. In case of any emergencies at campus, JTI's emergency process is activated immediately. JTI offers free counselling services to the students who are facing challenging situations during their study period. We have engaged the services of a qualified counselor for which students can book an appointment through student support to access this service. Student Support also assists students to make a booking with other free counselling services offered by the local councils and the non-profit organisations like: Melbourne Counselling Services - (03) 9653 3250
Salvation Army - 13 137 258
Beyond Blue (Lifeline) - 131 114
In case students require Legal services JTI will direct them where to get access to free legal advice.