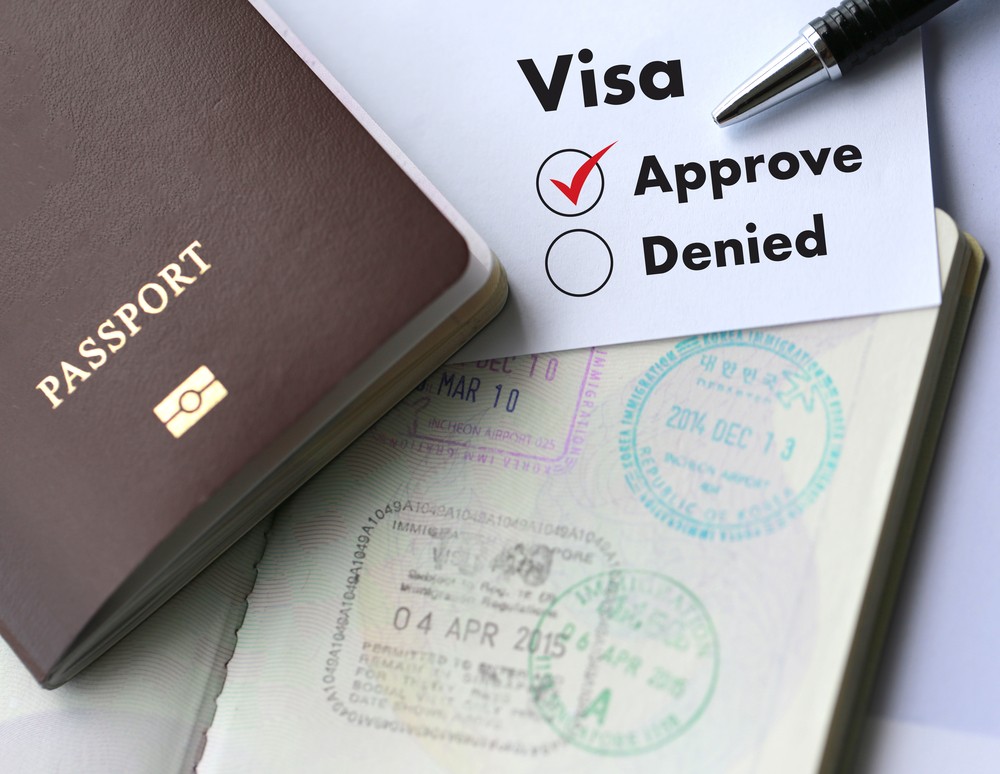 To study in Australia, you will need to apply for both admission to an institution and for a student visa from the Australian Government.
To make that decision to study in Australia there are several steps you must go through. You need to first choose your preferred course and institution. After which, you need to submit your application to the institution together with the required documents. The institution will then review your application and if you meet their requirements, they will send you a Letter of Offer. Once you accept the Letter of offer and pay the appropriate fees, you will then receive your electronic Confirmation of Enrolment (eCoE). Once these documents are secured you then apply for your student visa. This process may often be complicated to most applicants so the need for assistance from an accredited agent is required. Education agents in your home country can surely help you with applying to study in Australia.
You will need a valid passport, the eCoE, and other documentation when you lodge your student visa. There is a range of entry requirements that you will need to meet both for your institution application and your visa application. This can include:
Academic requirements.
English language requirements.
Evidence of funds to support your study.
Overseas student health cover.
You need to allow enough time for processing from the lodgement of your application to the commencement of your academic program. It can be a lengthy process depending on your country of origin.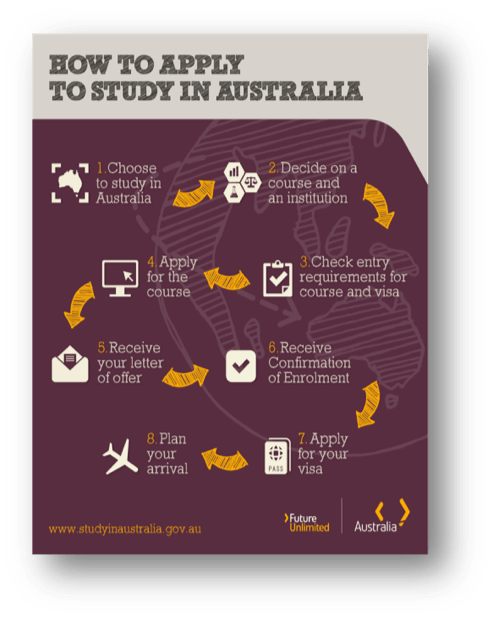 DEPARTMENT OF HOME AFFAIRS (DHA)
The purpose of the Department of Home Affairs (DHA) is building Australia's future throughp the well managed entry and settlement of people.
Visa options and requirements are sometimes subject to change. To stay up to date, the best place to get accurate information is on the DHA website. The website provides comprehensive information on the types of visas available for different levels of study in Australia, including people considering bring family members with them (whether guardians, partners/spouses or children). You will also have access to help and advice about your specific visa requirements.
Another option is to contact an education agent, who can help with your visa application, course application, and answer any other questions.
In addition to DHA, the Department of Foreign Affairs and Trade (DFAT) has comprehensive list of Australian embassies, high commissions, consulates and representative offices around the world.
Source: Study Australia website